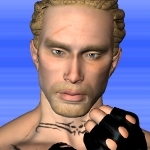 – Gareth Case –
Age:
22
Size:
Light Heavyweight
Finisher:
Case Closed (Double Arm DDT)
Nicknamed "The Serial Killer" is a menacing looking Rookie covered head to toe in tattoos. Being a former boxer his actual athleticism leaves a lot to be desired. However he does well to incorporate that background into his offense to be a decent brawler. Like most others on this roster this will be his first chance in an actual company and could be a decent jumping pad to a brand like DIW where his appearance would be a natural fit.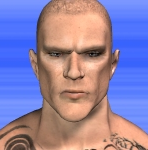 – Hardcore Henderson –
Age:
38
Size:
Muscular Heavyweight
Finisher:
Lariat
A bad reputation and the fact he legitimately has spent time to prison, makes him a legitimate tough guy. He is one of the most menacing people in the business. Weighing at 130kg there aren't many guys that have such an impressive physique. Being a former body builder as well he has kept himself in great shape aside being up there in age. However considering his 12 years of experience making him one of the more senior wrestlers in the company, you would think he would be more capable in the ring.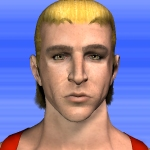 – Lloyd Banks –
Age:
26
Size:
Skinny Lightweight
Finisher:
Take it to the Bank (Piledriver)
For a self-taught kid, he isn't the worst possible wrestler in the world. However he certainly isn't special. He is certainly a fireplug brawler that works best when the crowd rallies behind him. He is at least safe in the ring which will mean he will at least see some time in the ring.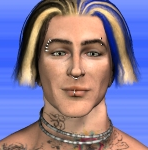 – Marcus Kerr –
Age:
22
Size:
Toned Middleweight
Finisher:
Thunderstruck (Inverted Double Underhook Facebuster)
Nicknamed "The Thunderbolt Kid" Marcus Kerr makes up one half of The Australians People's Party. He is grounded enough and decent enough in the ring to help compliment his partner's high flying style. Marcus and his partner have a punk rock look that helps them appeal to their female fans. With Marcus leading often taking the lead on the microphone. He has a solid foundation that if he can improve on, he could become a solid in-ring performer.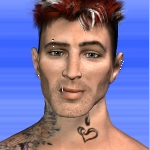 – Matt Stoppard –
Age:
21
Size:
Skinny Lightweight
Finisher:
Split-Legged Corkscrew
The younger partner in The Australians People's Party. He is definitely a bit of a spot monkey, but because of that he tends to get the hot-tag and cheers while Marcus does the heavy lifting. However with at such a young age and being paired with a competent partner he could develop into a more well-rounded and consistent performer.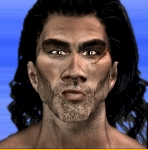 – Mercenary
–
Age:
39
Size:
Light Heavyweight
Finisher:
Contract Complete (Lifting Inverted-DDT)
One half of The Drifters, teaming up with his partner since 2006. He is a veteran of the Australian Independent scene with 18 years to his credit. Being primarily a brawler he enjoys working hardcore matches. However due to his age, and already lack of in-ring ability there is a chance that he has already seen the best of his career.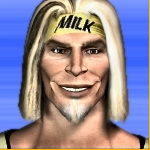 – Molokai Milk –
Age:
35
Size:
Heavyweight
Finisher:
Hawaiian Hammer (Discus Elbow)
Possibly the biggest star on the roster, after spending 6 years with RAW he is definitely the most well-known member of the roster. Perhaps one of the most capable in-ring performers as well. Returning from hiatus in Hawaii, he is set to play an integral part of building the company. It just remains to be seen how his goofy care free gimmick goes when not stuck in the middle of the card.

– Nightmare Slasher –
Age:
28
Size:
Lightweight
Finisher:
Showerscene (Standing Sleeperhold)
One half of The Horror Show, he is a former member of ZEN along with his partner. Essentially a slightly worse wrestler than his partner. However the duo are essentially a complete package and are going to do a bulk of their matches as a tag-team.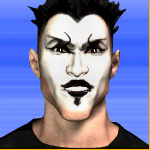 – Nightmare Stalker –
Age:
29
Size:
Toned Lightweight
Finisher:
Frightmare (Single Knee Facebuster)
The second half of The Horror Show, and the slightly more impressive one. Making him an okay brawler who mixes things up with his Hardcore and the occasional high-flying move. Nothing extremely flashy about the way he performs in the ring, look for him and his partner to be locked in the tag-team division.

– Quicksilver –
Age:
25
Size:
Skinny Small
Finisher:
Silversault (Standing Moonsault)
Okay let's get it out there. He is small, real small. But that allows him to play as a face so well. He is another ZEN Alumni and is one of the flashiest people on the roster. His ability in the air, speed and just the innate ability to rally the crowds behind him, will make him a solid contributor to the company. With the only real concerns being about him being an injury risk.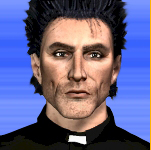 – Seeker –
Age:
32
Size:
Lightweight
Finisher:
Deliverance (Snap Neck-Breaker)
Controversial with his Priest Attire, Seeker is a highflying brawler and he plays that role well. He is one of the better performers on the roster in terms of his entertainment qualities. The lack of consistency in the ring may hurt him and prevent him from ever being relied upon at the top of the card.

– Sinner –
Age:
37
Size:
Middleweight
Finisher:
Sins and Tragedy (Gutwrench Facebuster)
Sinner is the second member of The Drifters and much like his partner seems to have peaked in terms of his ability in the ring, but looks to have a few more years in him than his partner. However purely signed up as a member of the company to help fill out the tag-team division. Don't expect him to jump out of the midcard Scene.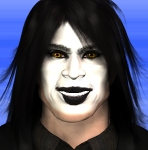 – The Void –
Age:
26
Size:
Bulky Heavyweight
Finisher:
The Nullifier (Baldo Bomb)
The Void has been dedicated to his Gothic Gimmick for some time looks to show his brawling and hardcore capabilities. Looking to be a solid midcard – main event role in the company to help fill things out. His unique charisma and mannerisms could make him more useful than others.

– Trey Tallman –
Age:
28
Size:
Middleweight
Finisher:
T-D-T [Three-Drive-Tallman] (3x Non-Release Suplex)
Trey Tallman is a part time wrestler, part time firefighter. All around average. He doesn't actually have much in the ring apart from a few strikes and some decent looking suplexs. Tallman who goes by the moniker "Ice T" has a clinical demeanour in the ring and for the most part ignores the audience at this stage in his career, whether that is because he lacks the in-ring charisma to help invoke the crowd or that is the character he wants to play remains to be seen.
– Vantage –
Age:
26
Size:
Toned Lightweight
Finisher:
Vantage Point (Corkscrew Bodysplash)
The man formerly known as "Pookie Possum" firstly got a name repackage for the obvious reason. Is the second former RAW wrestler. While not only being another capable and flashy high-flier. He comes in as a natural baby face capable of adding to big matches with big moments. With valuable time on Australian TV it makes him the second most popular wrestler on the card and certainly one that will be showcased.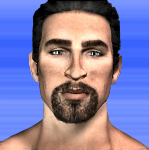 – Warren Lydecker –
Age:
29
Size:
Middleweight
Finisher:
Bull Whip (Wristlock - High Knee)
A solid ring worker who has been given the nickname "The Whip" due to him being a reliable hand inside the ring. Initially he disliked the nickname, it has grown on him and he has even named his finisher after his nickname. Looking set to float around the lower midcard section being decent enough in the ring to reliably work with the main eventers.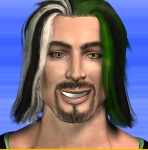 – Whirlwind Lee Wilkes –
Age:
32
Size:
Middleweight
Finisher:
Whirly Bird (Airplane Spin TKO)
Whirlwind Lee Wilkes has a decent look, has a solid amount of popularity. He has a unique look and a decent amount of charisma. Another wrestler who is set to be the cornerstone of the company starting out. Like a lot of others on the roster he is bland in the ring. However his unique look will certainly help him get noticed by the fans.

– White Wasp –
Age:
21
Size:
Skinny Lightweight
Finisher:
Sting Shot (Single Leg Dropkick from the Top Rope)
White Wasp is by all accounts a project. He lacks any actual charisma on the microphone, his in-ring performance is poor. Though with this company that isn't a big issue. But he has a great look and is still so young. If his aerial skill and flashiness in the ring can keep him relevant while he works on his other skills. He could develop into a star.


– Barry Fitzgerald –
Age:
47
Role:
Owner/Personality

– Bradley Regan –
Age:
32
Role:
Referee

– Craig Stuart –
Age:
43
Role:
Announcer

– David Avatar –
Age:
23
Role:
Referee

– Dutch DeRue –
Age:
25
Role:
Manager

– Ollie Freedman –
Age:
45
Role:
Colour Commentator

– Owen Oldacre –
Age:
46
Role:
Road Agent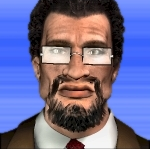 – Pete Moriarty –
Age:
46
Role:
Booker/Authority Figure

– Scott Hickey –
Age:
43
Role:
Colour Commentator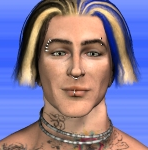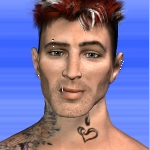 – The Australian People's Party –
Formed:
January 2016
Finisher:
Vote Delivered (Bucklebomb + Enziguri)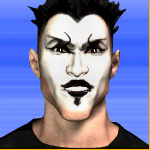 – The Horror Show –
Formed:
November 2007
Finisher:
Slash and Burn (Sliced Bread No. 2 + Shining Wizard Combo)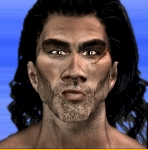 – The Drifters –
Formed:
2006
Finisher:
Drift Away (Double Crucifix Powerbomb)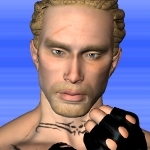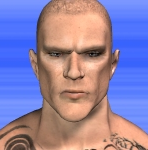 – Notorious –
Formed:
March 2016
Finisher: