Hey all,
Another update!
I've got the order assignment in and working now. The procedure is fairly simple: Just click on a street, then on a guy's pic, then on what you want them to be doing next turn on that street. That's all there is to it! The street will stay locked until you select a different one, so if you want to assign a guy to the same street, you don't have to click it again.
In this pic, i've selected Hillside Way already (you can see the magnifying glass in the corner). Then I clicked on the mugshot of Emil Herrera. Now you select what you want him to do: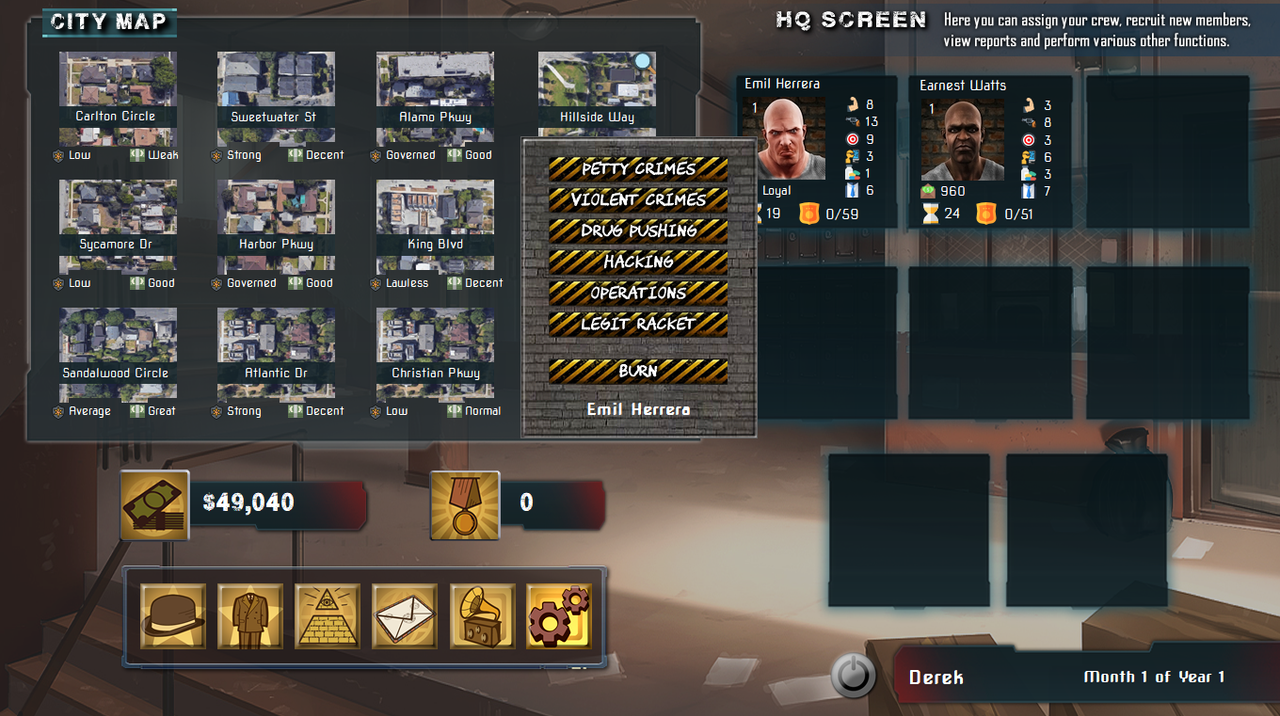 Just click on your choice. He's good with Petty Crimes (13 rating out of 20), so we'll pick him to do something petty for now. Click Petty Crimes, the window will disappear, and you can see underneath the crew member what his action is for this turn: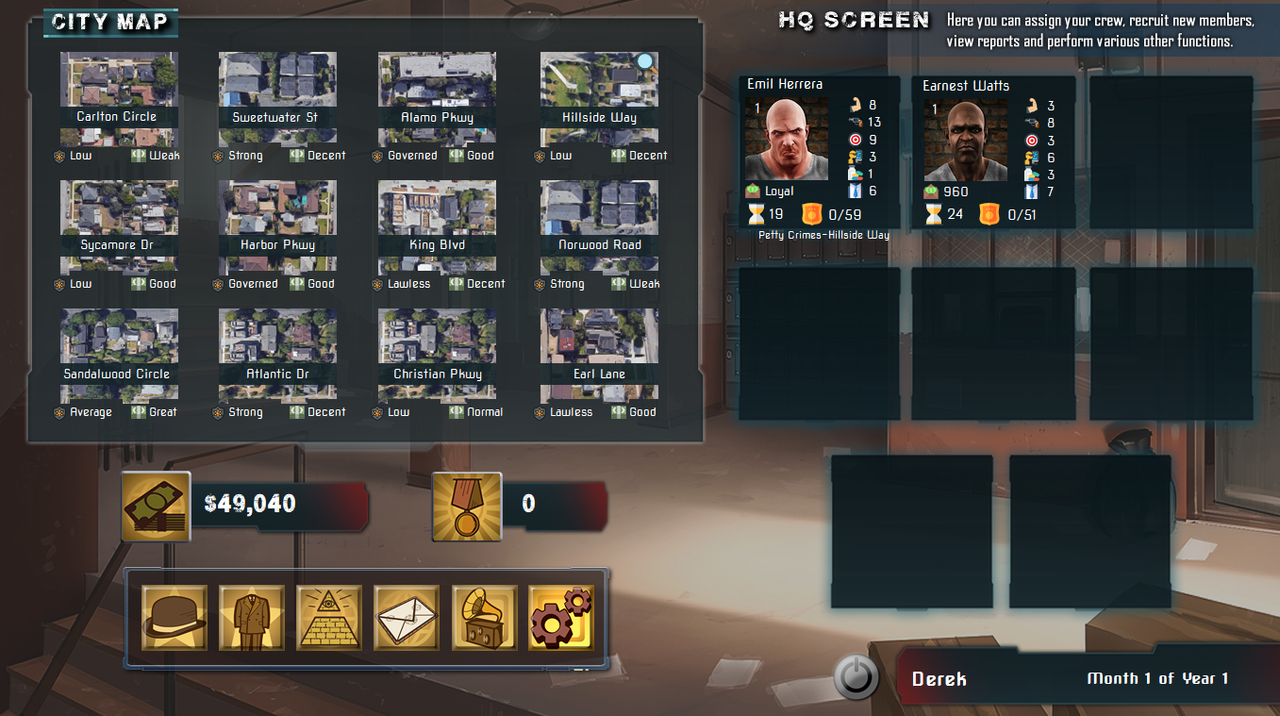 You're not locked in, you just click on the guy's pic again to change it.
The game will include a little Help popup that will explain each type of activity and their risks and rewards.
Thoughts?