Work has been full speed ahead, including a retooling of the game's logo, redesign of the game's popup info boxes, and just touching up existing stuff so its look and feel are consistent throughout.
Main screen with new logo: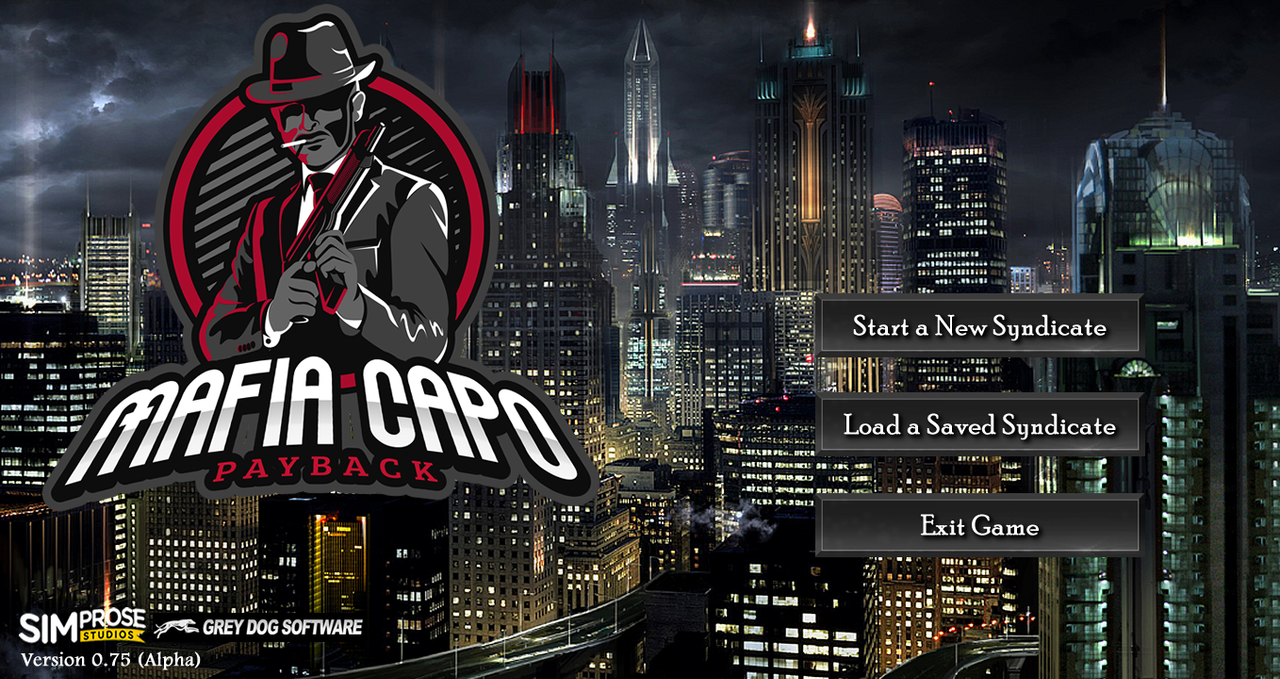 Popup of Operations Planning Selection: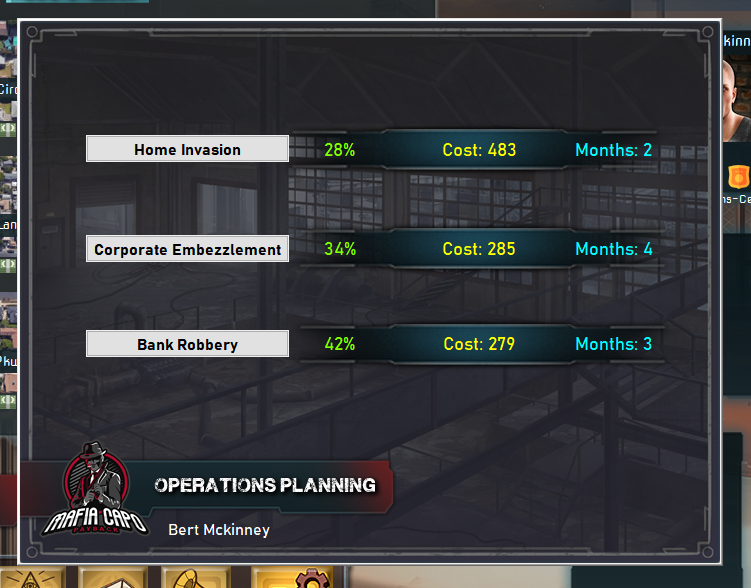 Popup of Arrest Notification: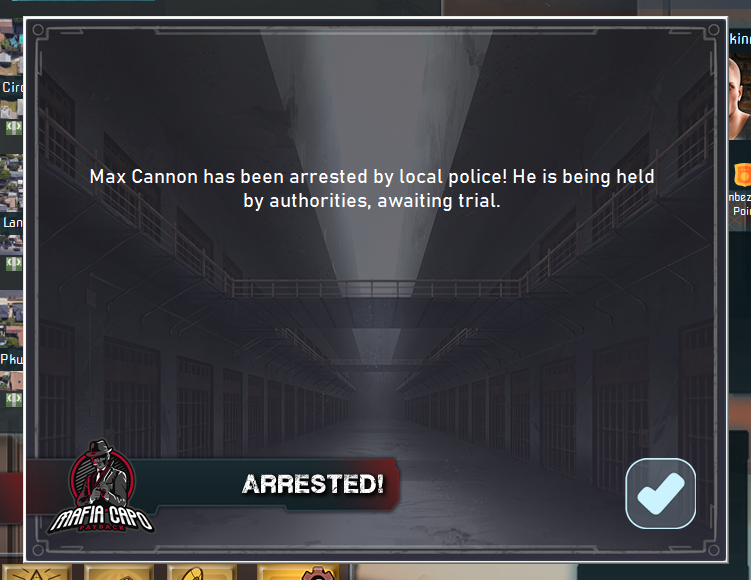 Popup of Trial Result (you got off this time!):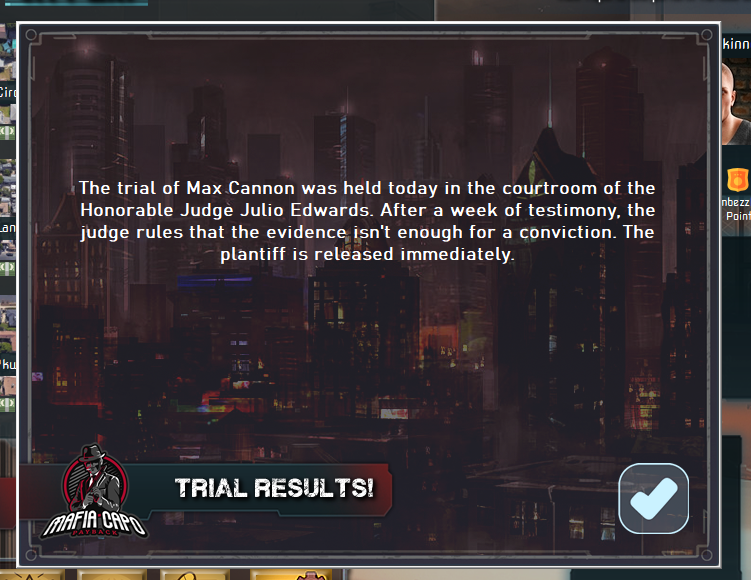 My goal here was to create a nice slick and consistent size and feel through the whole game, with faded appropriate graphics, but the text info presented clearly. Comments/thoughts welcomed as usual.
Also, work on Operations earnings has been finished and working, along with adding 5 new random events and tweaking balance so arrests, injuries, etc. happen often enough, but not too often.
Onward!