I'm not sure how difficult it would be to pull this off but if anyone is interested, I was wondering if you could make two renders.
Basically I want them based off of two characters from a cult movie called "The Last Dragon". I would love to have the render version of the characters Bruce Leeroy and Sho'Nuff in my game. The movie is hilarious and my friends would get a kick out of it if I had them in a game like this.
Here are some sample pic of how they look like.

Sho'Nuff

Bruce Leeroy
(Hard to find good pictures of him for some reason)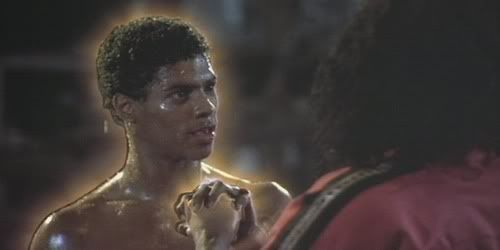 Here is a youtube video that shows both characters in action.
http://www.youtube.com/watch?v=HiGwgXKl7kQ